Who is itamiya ryosuke?
You might not find his name in music magazines, or countdown charts.
He has no contract with any major record label.
You might not have seen him on TV, or heard him on the radio.
However, he has already shown his creative talent,appealing his own style in front of 100,000 people with shows in China.(where it considered difficult to play rock music)
Who is he???
His name is Ryosuke Itamiya,an independent Japanese musician.
How do these strange phenomena happen?
It's very easy to answer: Itamiya's outstanding creativity and his music ability made his success.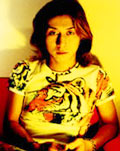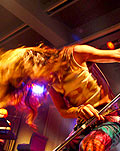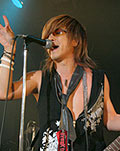 Inaddition to his tour in China,The International Art Festival invited Itamiya as an ambassador of Japanese music in 1999 and 2000.
On his China tour he performed in several big cities such as Yung Nang, Kuonmiei, Shang Haigh, etc., covering 5000km for performances and television appearances.
Finally, he moved to China to launch his music act.
He is worthy of acknowledgment for the future of this world.
However, Itamiya has no sponsorship to carry on his work, no record label support...
He is just an independent Japanese artist,but has made history and now is opening another door to the future of world's music scene.
Come and feel his spirit of music through this web site, the present and future of his world.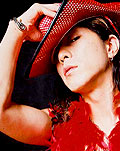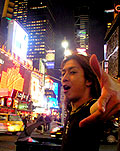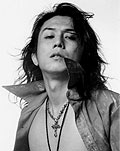 itamiya's profile